The Sakhi4Life Promise
As trusted companions, we go above and beyond
The list below is not exhaustive. We are always ready to consider special requests and offer tailor made services to suit your specific needs.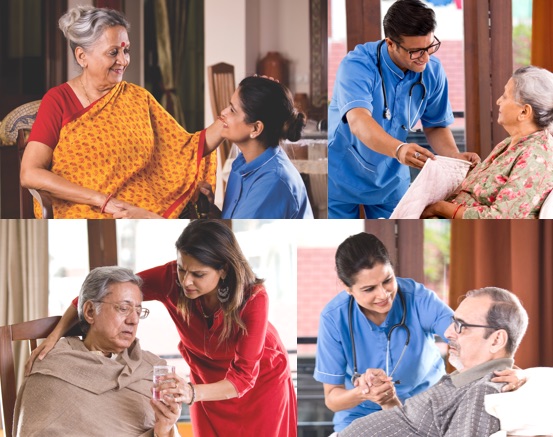 SAKHI4HEALTH
Organising diagnostic services @home
Organising visits by physicians, specialists, physiotherapists @home
Organising home nursing / hospital attendants
Scheduling doctor appointments / getting second opinion
Scheduling reminders for appointments and medicines
Picking up and delivering medicines, medical reports and samples
Assistance with hearing / speech / orthopedic aids
Accompanying to hospital visits, health checkups and medical procedures such as dialysis or chemotherapy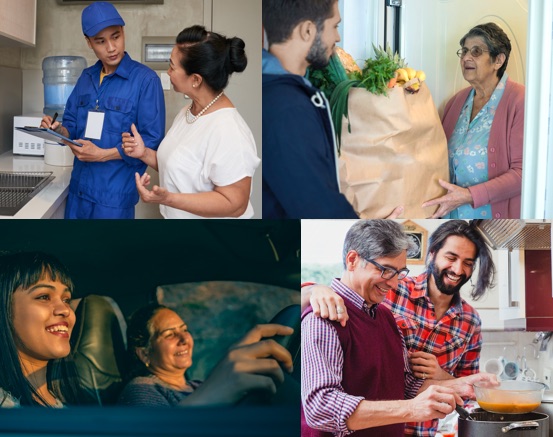 SAKHI4BASIC NEEDS
Installation, repair or service of electronic items, appliances, and other household goods
Supervising plumbing, electrical and carpentry services
Hiring domestic help / cooks / drivers – full time or part time
Organising home cleaning and laundry services
Delivery of food / groceries / water
Laundry and tailoring services
Routine shopping
Organising travel and transport (taxis, private vehicles)
Pest control
Fall proofing
Install cameras and have 24×7 access to web cam
Payment of utility and household bills (power / gas / water / Internet / WiFi / municipal taxes etc)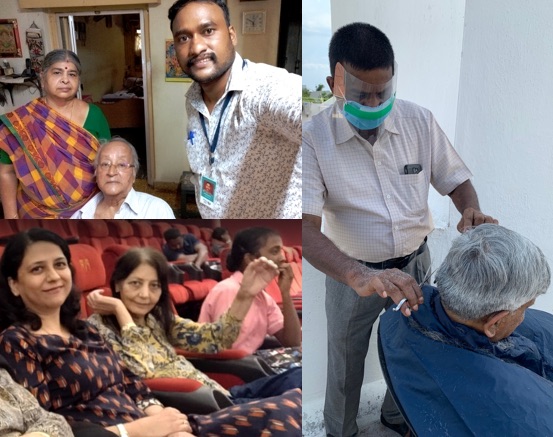 SAKHI4PERSONAL CARE
Banking and legal services
Beauty and grooming
Property management/Wealth management
Insurance Advisor @home
Air / train ticketing / passports / forex
Health and travel insurance
Teaching how to use gadgets / smart phones / internet
Celebrating special occasions (birthdays, anniversaries, etc)
Arranging poojas, picnics, and other leisure activities
Accompanied visits to temples / beaches / parks / concerts / weddings
Regular visits for reading / storytelling / companionship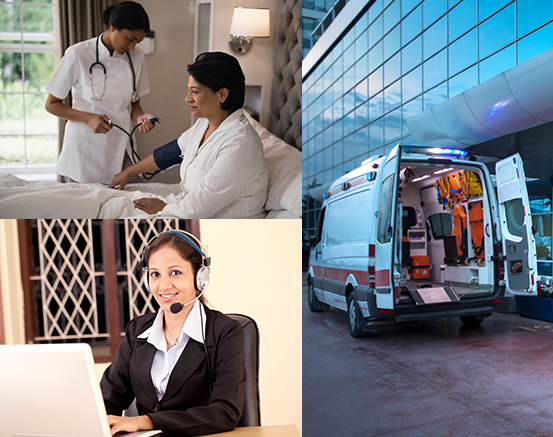 SAKHI4EMERGENCY
Ambulance Assistance
Daily updates to kin
24/7 Support Manager
Non Medical Emergency
Testimonials
What our clients say
After two and a half months of lockdown, I was desperate for a haircut. It wasn't safe for me to go to a salon. That's when I remembered Sakhi4Life. Picked up the hair dresser, brought him over, supervised disinfection of implements, & stayed till the job was done.




Read more

Rajesh Kumar (name changed on request)
Chennai, India
After two and a half months of lockdown, I was now desperate for a haircut. Thankfully, saloons were about to open, but would it be safe? Should I risk spending an hour in an enclosed space with dozens of saloon staff and their customers? Without air-conditioning in the heat of June?
That's when I remembered Sakhi4Life.
Suchint was simply amazing. She immediately identified the terrace of my building as the safest and most comfortable venue. And identified a professional hair dresser as concerned about hygiene and safety as I am.
The Sakhi executive took care of everything. Picked up the hair dresser, brought him over, supervised the disinfection of the implements, and stayed till the job was done to my satisfaction. All in the safe and convenient outdoor environment of my own terrace!
Thank you Sakhi.