The Sakhi4Life Promise
As trusted companions, we go above and beyond
The list below is not exhaustive. We are always ready to consider special requests and offer tailor made services to suit your specific needs.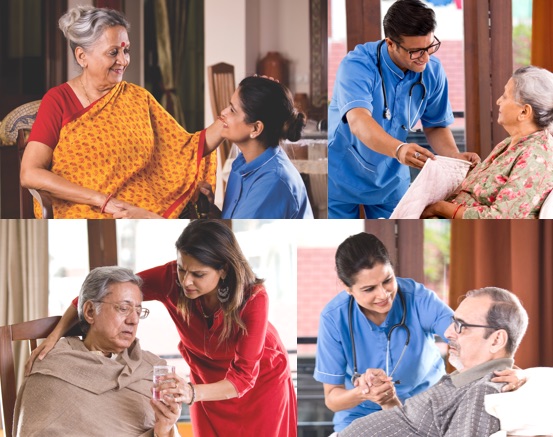 SAKHI4HEALTH
Organising diagnostic services @home
Organising visits by physicians, specialists, physiotherapists @home
Organising home nursing / hospital attendants
Scheduling doctor appointments / getting second opinion
Scheduling reminders for appointments and medicines
Picking up and delivering medicines, medical reports and samples
Assistance with hearing / speech / orthopedic aids
Accompanying to hospital visits, health checkups and medical procedures such as dialysis or chemotherapy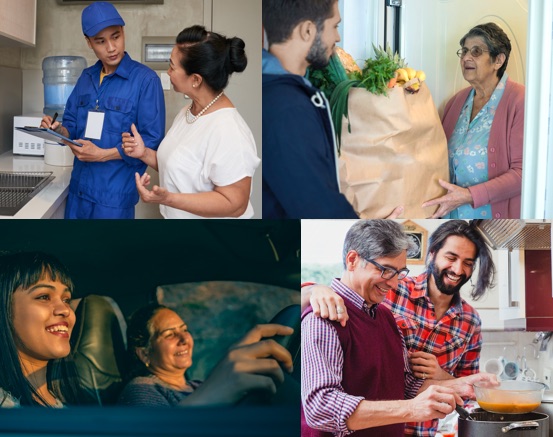 SAKHI4BASIC NEEDS
Installation, repair or service of electronic items, appliances, and other household goods
Supervising plumbing, electrical and carpentry services
Hiring domestic help / cooks / drivers – full time or part time
Organising home cleaning and laundry services
Delivery of food / groceries / water
Laundry and tailoring services
Routine shopping
Organising travel and transport (taxis, private vehicles)
Pest control
Fall proofing
Install cameras and have 24×7 access to web cam
Payment of utility and household bills (power / gas / water / Internet / WiFi / municipal taxes etc)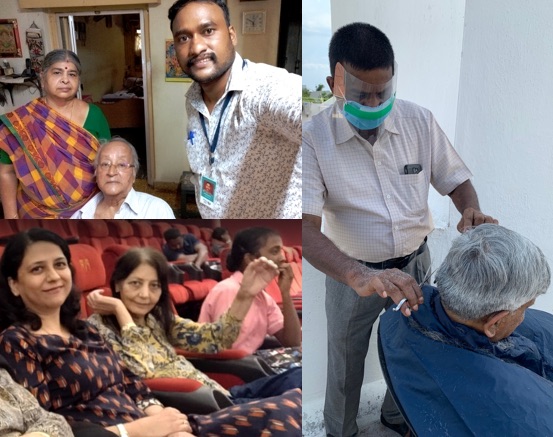 SAKHI4PERSONAL CARE
Banking and legal services
Beauty and grooming
Property management/Wealth management
Insurance Advisor @home
Air / train ticketing / passports / forex
Health and travel insurance
Teaching how to use gadgets / smart phones / internet
Celebrating special occasions (birthdays, anniversaries, etc)
Arranging poojas, picnics, and other leisure activities
Accompanied visits to temples / beaches / parks / concerts / weddings
Regular visits for reading / storytelling / companionship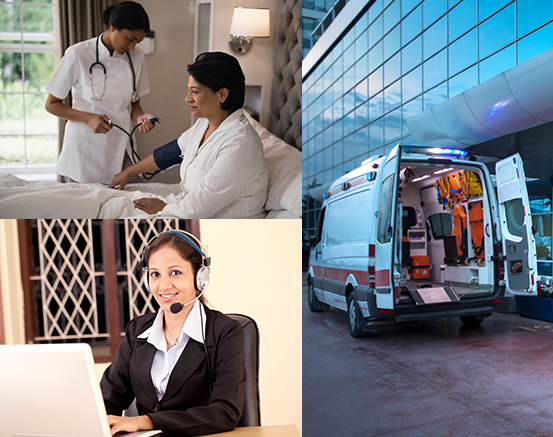 SAKHI4EMERGENCY
Ambulance Assistance
Daily updates to kin
24/7 Support Manager
Non Medical Emergency
Testimonials
What our clients say
I am an NRI based in Dubai. Both my parents have medical conditions and one of my parents has restrictive movement. I cannot explain my gratitude and appreciation for Sakhi4Life enough in words. They take care of my parents as their own. They're always accessible 24/7.




Read more

Narayani Anand
Dubai, UAE
I am an NRI based in Dubai and had the good fortune of engaging with Sakhi4Life to provide counselling and support for my parents based in Chennai. Both my parents have medical conditions and one of my parents has restrictive movement, so we were referred by someone to engage with Sakhi4Life.
It has been slightly over six months since I am interacting with Sakhi4Life and I cannot explain my gratitude and appreciation enough in words. They take care of my parents as their own, they are always at the beck and call, they always show empathy and concern to any queries from my parents. Sakhi4Life is always accessible 24/7 and always provide their best support – be it referral for emergency advice, active support through a professional medical team, and organising all logistics for my parents to go to the clinic for personal medical advice.
They are always in touch with me whenever an emergency situation arises, thereby giving me all the moral support and professional medical advice. I cannot explain enough how personal and satisfying this means to me and my family who live abroad and unable to attend to my parents' needs personally, so Sakhi4Life comes as a saviour in all respects.
Sakhi4Life is not doing this for a living, this is a social service as I came to figure out from my experience. I strongly recommend NRIs like me to seek the support of Sakhi4Life to take care of your senior family members – with Sakhi4Life you are guaranteed you have the utmost personal guidance and best medical support.
A special mention goes to Ms Suchint and Ms Pooja, who jointly manage the organization, and particular thanks to Mr Rajamani who is an active team member.